HDT Commercial Pools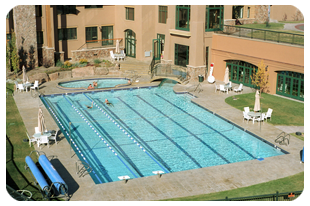 HDT Pools is the Leading Commercial Swimming Pool Contractor
in Idaho, Washington, Oregon and Montana.
For the most comprehensive commercial swimming pool construction in Idaho, Washington, Oregon and Montana, look no further than HDT Pools. We pride ourselves on being a turnkey swimming pool contractor, an invaluable asset when creating and constructing on a commercial level. With our experience, you can simply share ideas and count on us to deliver your vision.
HDT Pools has a long-standing relationship with regional construction professionals, including architects, engineers and electrical, mechanical and landscape professionals. We will take your project from start to finish, including ensuring state approval from DEQ and the local health department, and finalizing permits with local building code professionals. Once your project is complete, you will enjoy our continued support for the first year of operation, when HDT Pools will educate property staff on all pool operation needs.
Whether you're looking to build a simple hotel pool and spa combination or a lazy river in a water park, you will enjoy the experience of working with HDT Pools and its many professional associates.
Please enjoy a tour through our gallery of commercial swimming pool projects. We look forward to sharing the experience of building your commercial swimming pool.
Commercial Pool Clients:

Comfort Suites

Hyatt Hotels

Marriot Hotels

Micron Technology

Super 8 Hotels

Shilo Inns

Bridge Tower Community Pool

City of LaGrande Community Pool

City of Boise Parks and Recreation

Hidden Springs Commercial Pool

Randy Hemmer Construction

Roaring Springs Water Park

Best Western, Salmon Rapids Lodge, Riggins Id

Vineyards Condo's Walla, Walla, Wa

Wild Waves Water Park, Seattle, Wa

Thunder Springs, Sun Valley, Id

Vendors:

Paragon

Aquatics

Pentair Pool Products

Plastimayd Safety Covers

Astral

Miracote

3M Quartz

Clair Ultraviolet

SR Smith

Proslide

Raindrop Products

Raypack

Chemtrol

Hayward

Aurora Pumps

Artistic Pavers

Scofield

Proline Stamps

Idaho Concrete Company